ATO Suppressors
We know the true value of a good suppressor. From lessening recoil, to target shooting without bothering the neighbors, suppressors are a highly underrated attachment on any firearm. With that being said, a quality suppressor should come at a very reasonable price.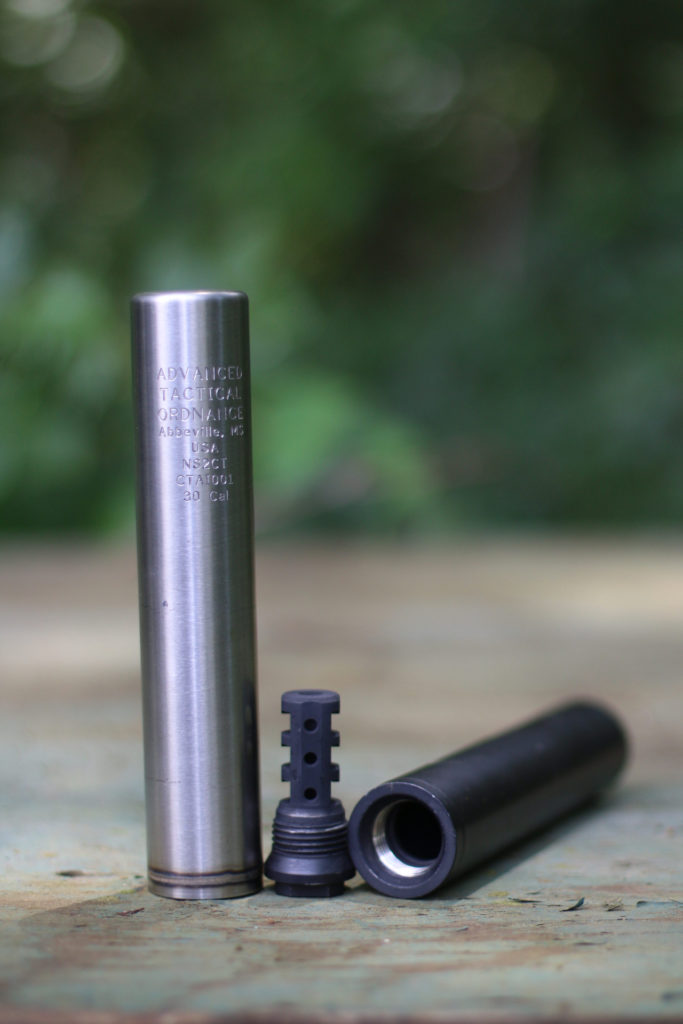 .30 Caliber
ATO .30 caliber suppressors come in either our Quick-Detach Muzzle Brake option (above), or our Direct Thread option (below). If you move your suppressor between multiple firearms, the muzzle brake option is for you. Our QD Muzzle Brakes come in 5.56 (1/2-28 thread) and .30 cal (5/8-24 thread), but both accept our .30 cal QD Suppressor. This means you can buy one suppressor for multiple firearms of ranging calibers. Buy a 5.56 QD Muzzle Brake for your AR-15, a .30 cal brake for your kid's .243 bolt action, a .30 cal brake for your ATO 6.5 Creedmoor Pistol, and one more .30 cal brake for your 300 Win Mag, but still use the same suppressor.
If the direct thread option is more of your speed, we also offer a 1/2-28 thread to 5/8-24 thread adapter. This allows you to use any standard .30 caliber suppressor on your 5.56 or .223 barrel. With the ATO .30 cal Direct Thread Suppressor, you can also take advantage of our titanium option! (QD Titanium Suppressor coming soon.) Titanium suppressors have quickly become more popular in the firearm community, and for good reason. Who wouldn't want a lighter, but stronger, suppressor? If you move and shoot, hike deep into public land for that trophy deer, or just despise a heavy firearm, keep your sights set on our titanium option.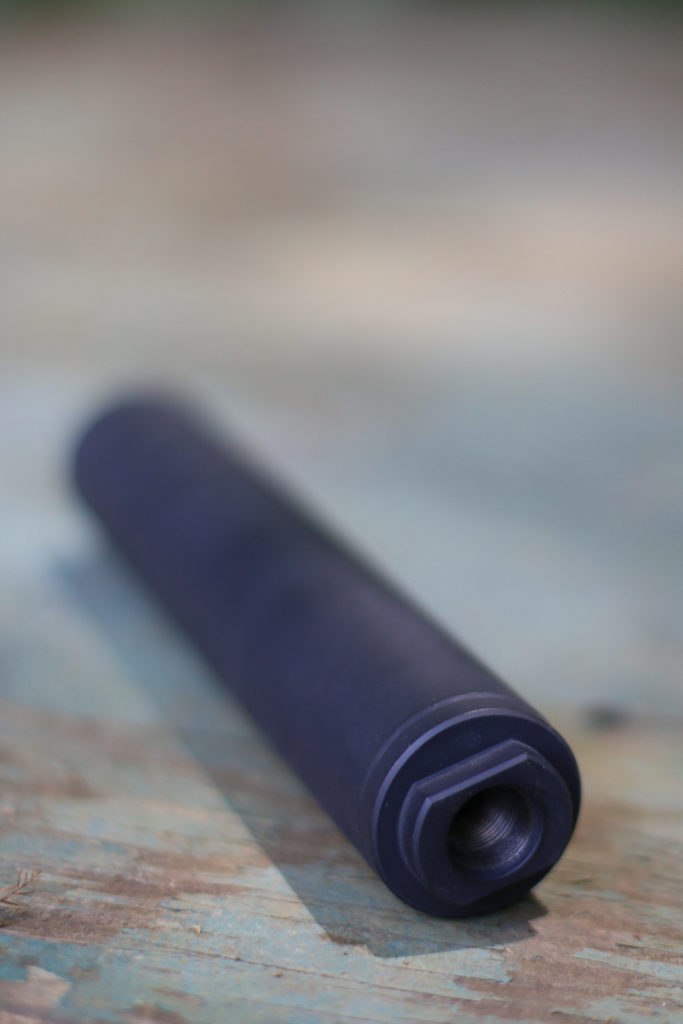 .30 Cal Suppressor Pricing
$550: Stainless Steel, Direct Thread
$550: Stainless Steel, QD (Muzzle Brake sold separately)
$750: Titanium, Direct Thread (QD coming soon)
$80: QD Muzzle Brake (5.56 or .30 cal)
$30: 1/2-28 to 5/8-24 Direct Thread Adapter (5.56 to .30 cal)
(5.56 suppressor pricing matches .30 cal suppressor pricing, but are only sold under special order. Wait times for 5.56 suppressors will be longer.)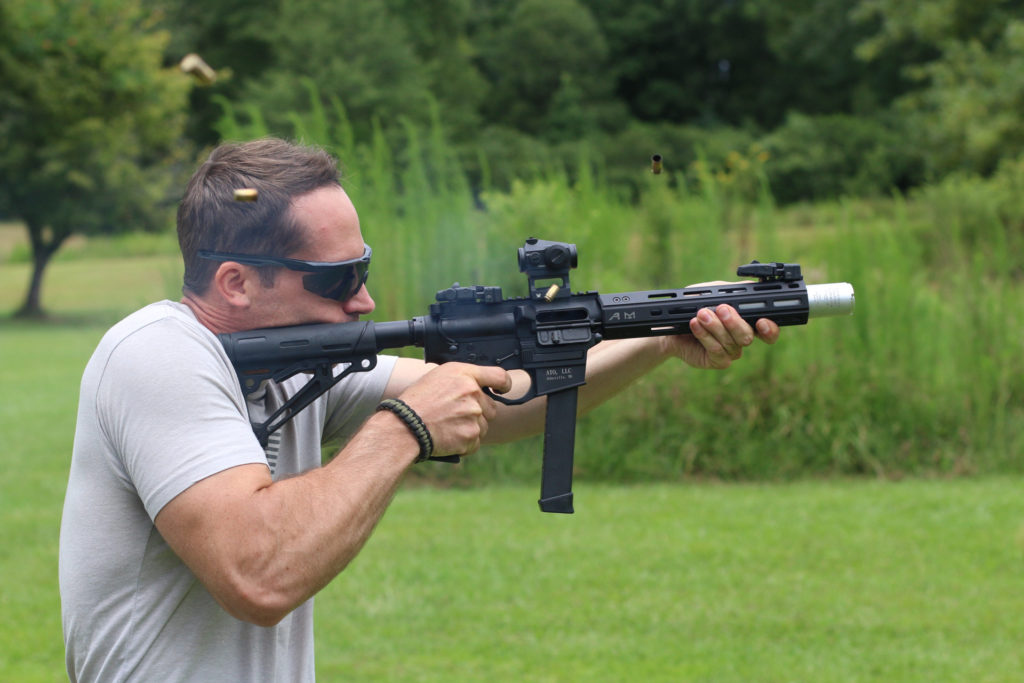 9mm
Our 9mm suppressors are lightweight, yet reliable. Using stainless steel internals and end-caps with an aluminum housing, we were able to create a strong 9mm suppressor which could hold up to the stress induced by your 9mm sub-gun or carbine, but still remain comfortable to shoot on your handgun. Our 9mm suppressors are available in both a 3-piece and 4-piece package. If you have no desire to ever use your suppressor on your handgun, we suggest the 3-piece package. This will come with the suppressor itself (housing and internals), a detachable front end-cap, and a detachable direct thread end-cap. If you plan to use your suppressor on both a fixed-barrel system and your handgun, the 4-piece package is for you. This package features the same components as the 3-piece package, but with an added recoil booster. Commonly known as a Nielsen Device, the recoil booster will give you the ability to use your suppressor on your 9mm handgun.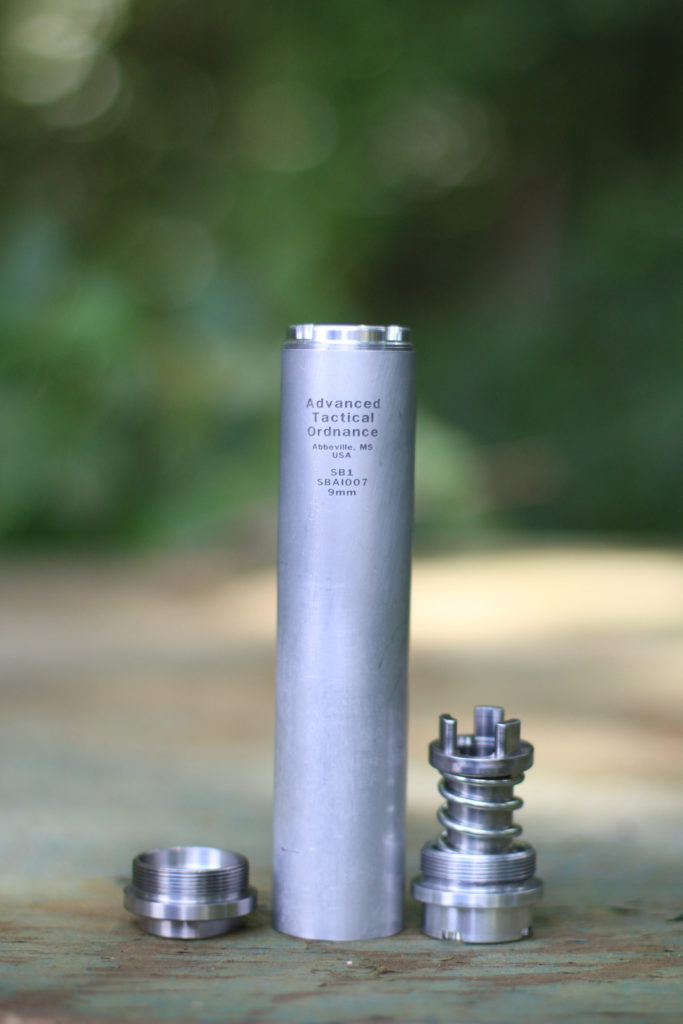 9mm Suppressor Pricing
$600: Direct Thread End-cap and Front End-cap.
$700: Direct Thread End-cap, Recoil Booster, and Front End-cap.
(All standard ATO 9mm Suppressors have stainless steel internals and end-caps, aluminum housing, and are coated with black Cerakote.)