The ATO Blast Can
The Advanced Tactical Ordnance Blast Can is truly a testament to American strength and ingenuity. We set out to create a full-auto rated muzzle device which could stand up to the abuse thrown at a duty rifle. Standard ATO Blast Cans are made with tool steel grade 4142, welded together, engraved, and coated with the attention-to-detail our customers deserve. Choose between 5.56 (1/2-28 thread), .30 cal (5/8-24 thread), or the upcoming 9mm (1/2-28 thread).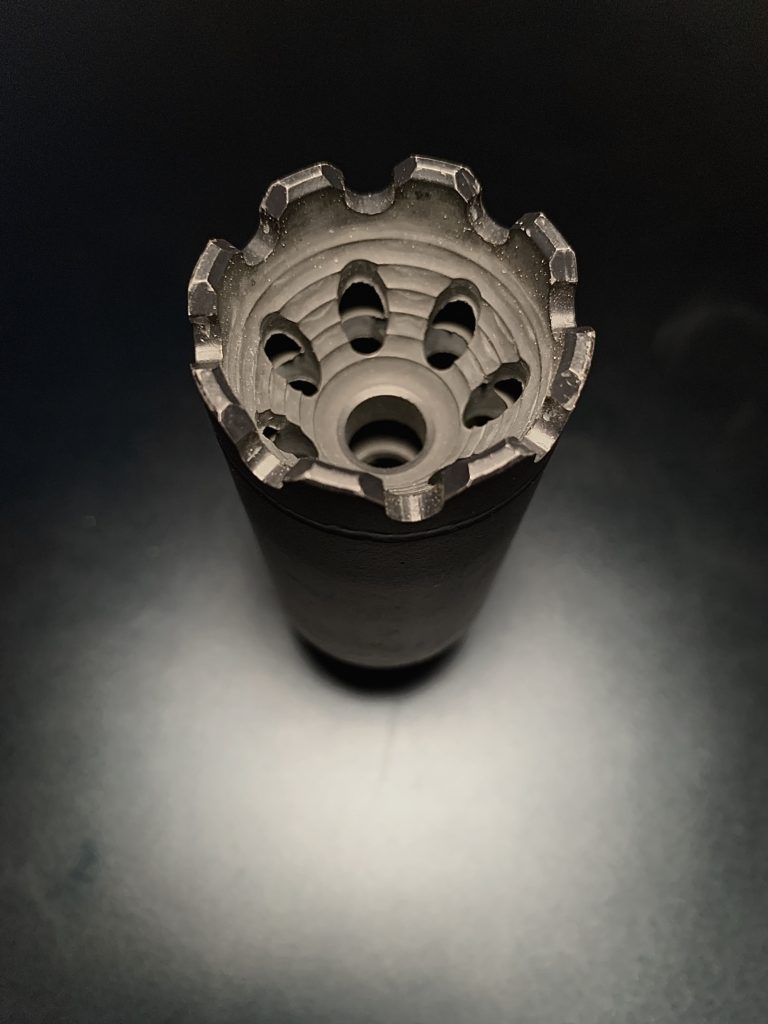 With the ATO Blast Can, you can reap the benefits of a traditional muzzle brake, without the downside of redirecting muzzle blast onto those around you. Whether you're shooting in an indoor range or clearing a house, our Blast Can is for you. Designed to capture, control, and distribute muzzle blast forward, the ATO Blast Can will decrease muzzle rise and increase recoil control.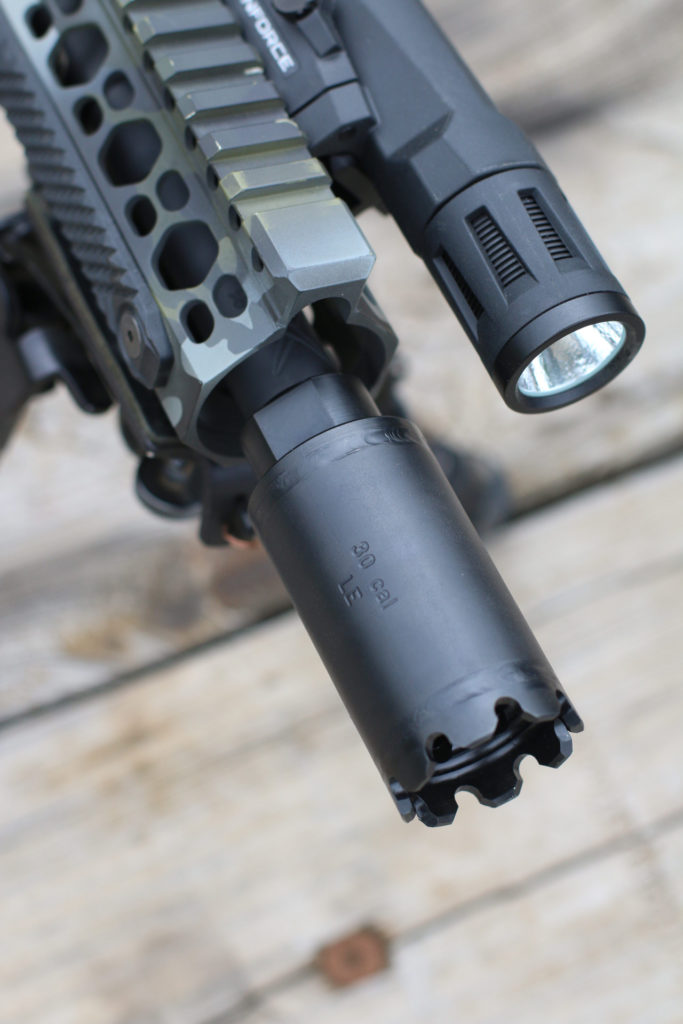 Law Enforcement Model
Our LE model presents all the benefits of our standard model, but with H13 hardened teeth. If you plan to abuse your Blast Can as much as we do, the LE 5.56, .30 cal, or 9mm(coming soon) ATO Blast Can is for you.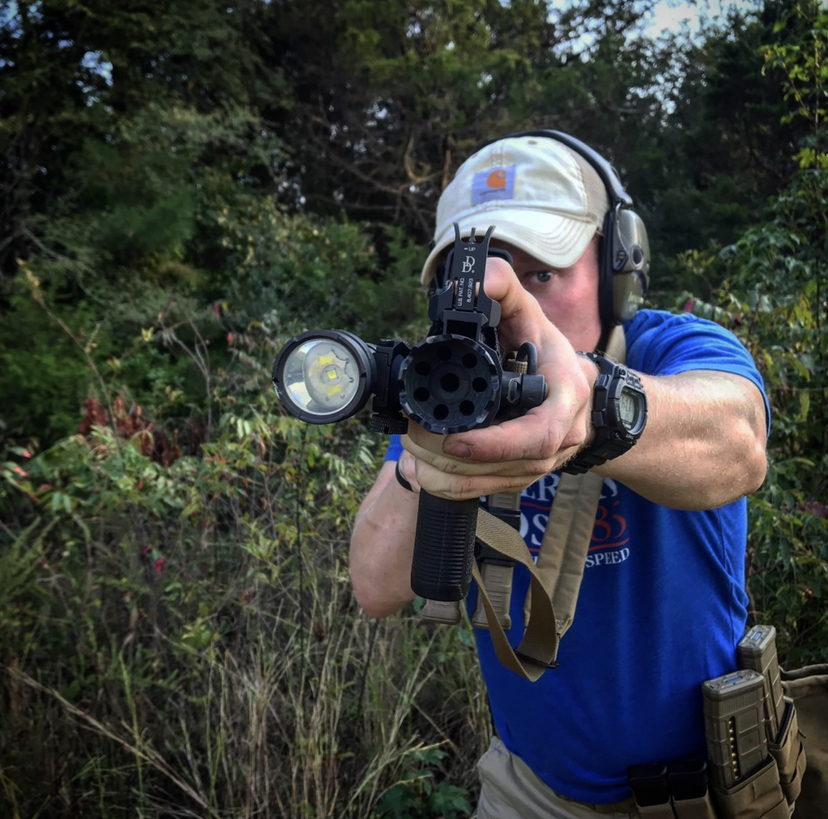 Although we designed the ATO Blast Can around practicality and durability, it doesn't hurt to look cool. With 8 steel teeth and 7 gas vents, it looks menacing, to say the least.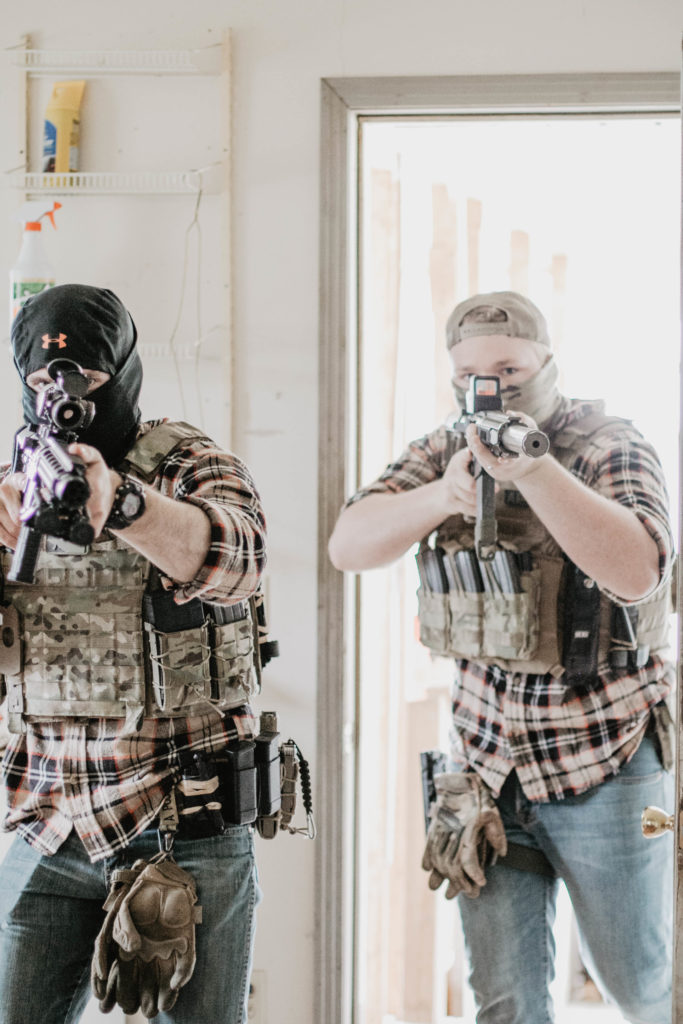 Unit Pricing
$125: Standard model of any caliber (9mm coming soon)
$150: LE model of any caliber (9mm coming soon)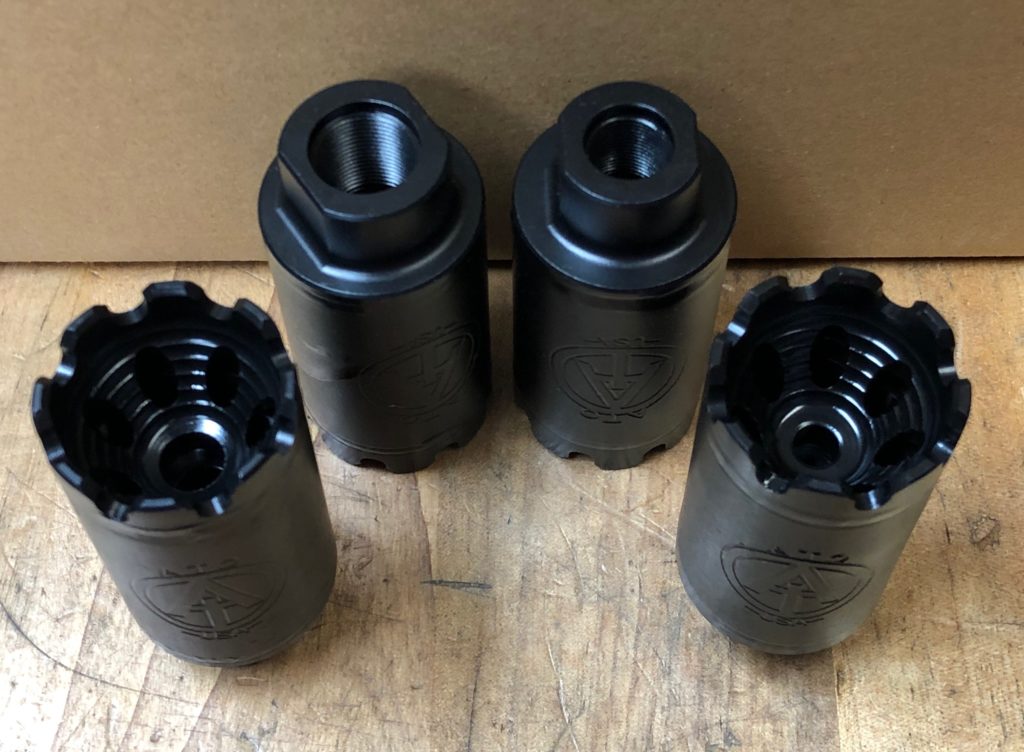 The ATO 9mm Blast Can is currently in the testing and development phase! We expect to have the 9mm option available for order by November of 2020. Stay tuned to our Instagram and Facebook, so you can place your order as soon as it's released!
3-Port Muzzle Brake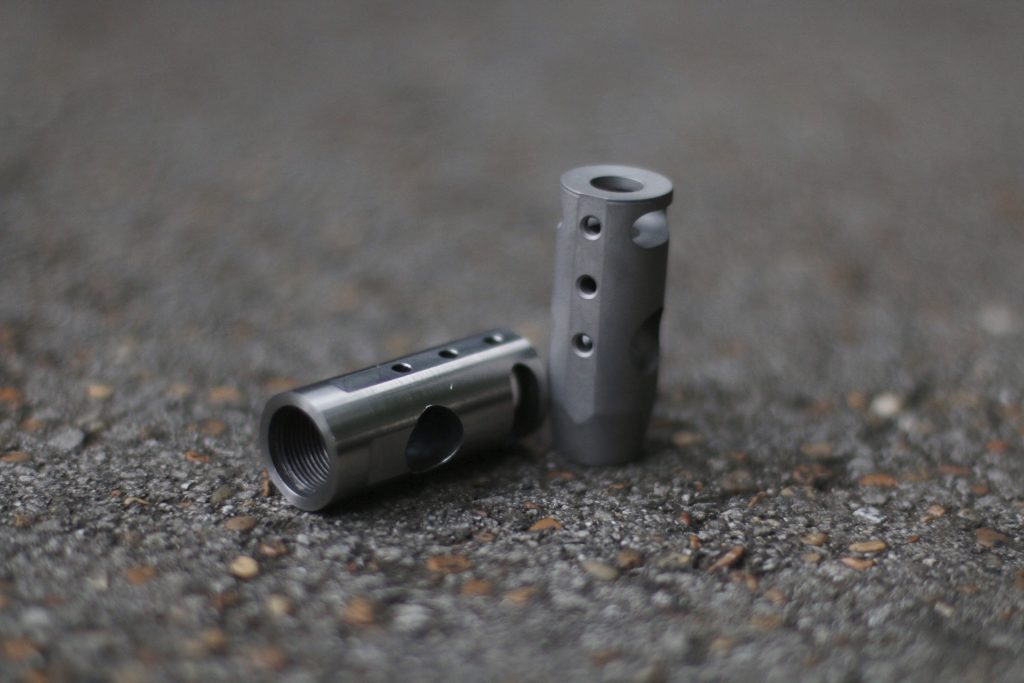 Our 3-Port Muzzle Brakes are stainless steel with three thread pitch options, two cut styles, and three coatings. First, choose between .223 (1/2-28 thread) or .30 caliber (5/8-24 or 9/16-24 thread). Second, decide between our standard or tapered cut. Finally, choose between black Cerakote, polished, or bead-blasted.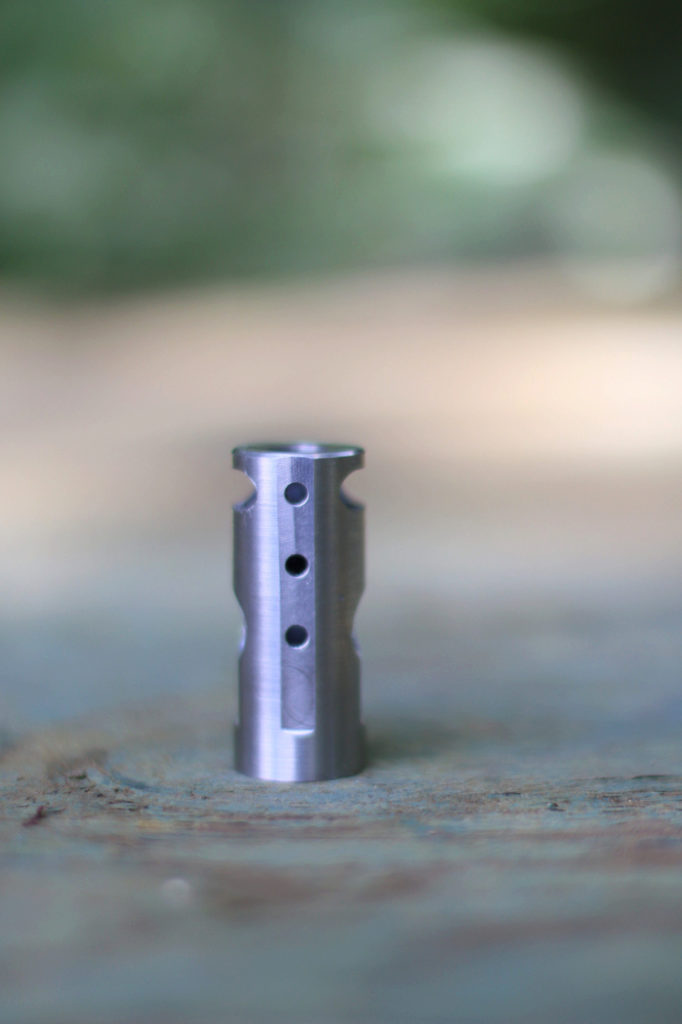 With both a standard and tapered cut available, the ATO 3-Port Muzzle Brake is perfect for both your bull barrel target rifle and your pencil barrel hunting rifle. Comfortably make shot-after-shot without sacrificing your shoulder.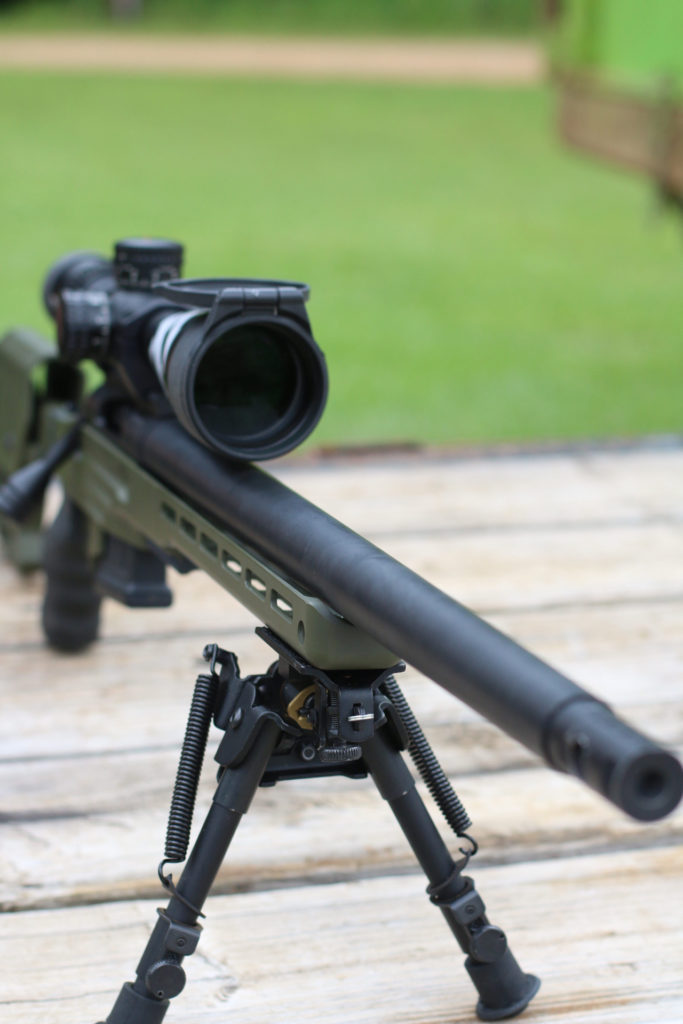 Unit Pricing
$125: Polished or bead-blasted. (Any configuration)
$150: Black Cerakote. (Any configuration)